Online UPS
APC Smart-UPS RC 10000VA | 10KVA Online UPS | SRC10KUXI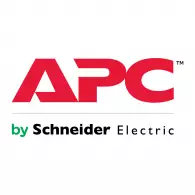 ---
We offer an Aggressive & Special price on this Product !!  Need Quote?  Click here*!!
10KVA / 9.0 kVA Online UPS with Double Conversion
High density, double-conversion on-line power protection with scalable runtime.
2 Years Manufacturer Warranty.

Provides management of the UPS via a serial port.

Includes: Basic UPS signaling RS-232 cable, Dust filter, User Manual, Warranty Card.
 Get Instant Discount  of  5% , Use Coupon Code ESTOREWALE05
₹162,288.00
APC Smart-UPS RC 10000VA | 10KVA Online UPS Features & Benefits
Adaptability
Manageability
Protection
Serviceability
| | |
| --- | --- |
| Weight | 27.5 kg |
| Dimensions | 70.6 × 13.4 × 43.3 cm |
| Brand | APC |
| Model No. | SRC10KUXI |
| Waveform Type | Sine wave |
| No. of Batteries | 16 |
| Backup Time | Based on the batteries being used |
| Builtin Battery Capacity | No Batterries included |
| Topology | Online UPS |
| Output Power Capacity | 9.0 KWatts / 10.0 kVA |
| Nominal Output Voltage | 230V |
| Efficiency at Full Load | 94.4% |
| Nominal Input Voltage | 220, 240, 400, 415, 230V |
| Input frequency | 50/60 Hz +/- 3 Hz (auto sensing) |
| Interface Port(s) | RJ-45 Serial, USB |
| Bypass | Built-in Static Bypass |
| In Box Accessories | Power Chute Software, UPS, USB Interface Cable, Warranty Card |
| Warranty | 2 Years Onsite Warranty, email : indiainfo@apcc.com, For Support Call 18001030011 or 18004254272 |
| Product link in APC website | https://www.apc.com/shop/in/en/products/APC-Smart-UPS-RC-10000VA-230V-for-India-No-Batteries/P-SRC10KUXI |
| Download Product Brochure | https://www.apc.com/salestools/VGUA-9QCGNC/VGUA-9QCGNC_R1_EN.pdf |
For More Information on this product specification click here to check the product in APC website