Line Interactive UPS
APC Power-Saving Back-UPS Pro 1500VA | BR1500G-IN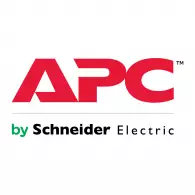 Availability:
Out of stock
---
1500VA or 865 watts

4 battery backed cum surge protected sockets and 2 surge-only socket

LCD screen to show realtime status

Extended battery packs for extended runtime

Safely-shutdown your PC when the battery runs out

High-Performance Computer and Electronics UPS for Premium Power Protection
Includes: Telephone Cable, USB cable, User Manual, Warranty card
2 Years Manufacturer Warranty 
 Get Instant Discount  of Rs. 200/- Use Coupon Code WECOME200
₹21,700.00
Out of stock
APC UPS Pro 1500VA
Overview
The APC BR1500G-IN UPS 1500VA, also known as APC Back-UPS Pro is a high end UPS with advanced functions. This 865 Watts UPS has power saving outlets that automatically cuts-off electric supply to idle equipments. With its efficient battery management system, you get an advance warning about faulty battery that gives you ample time for preventive measures. Audible Alarms in this APC UPS 1500VA notifies you timely of UPS power conditions. You even get an alert on the battery's backup failure, with its smart Disconnected Battery Notification feature. Another highly useful function in this UPS is its Building Wiring Fault Indicator, that warns you of any potential dangers in your wall's wiring circuit.
Features
Output Power Capacity: 865 Watts / 1500 VA
Nominal Input / Output voltage : 230 V
Battery type: Maintenance-free sealed Lead-Acid battery with suspended electrolyte, leakproof
Recharge time: 7.20 hours